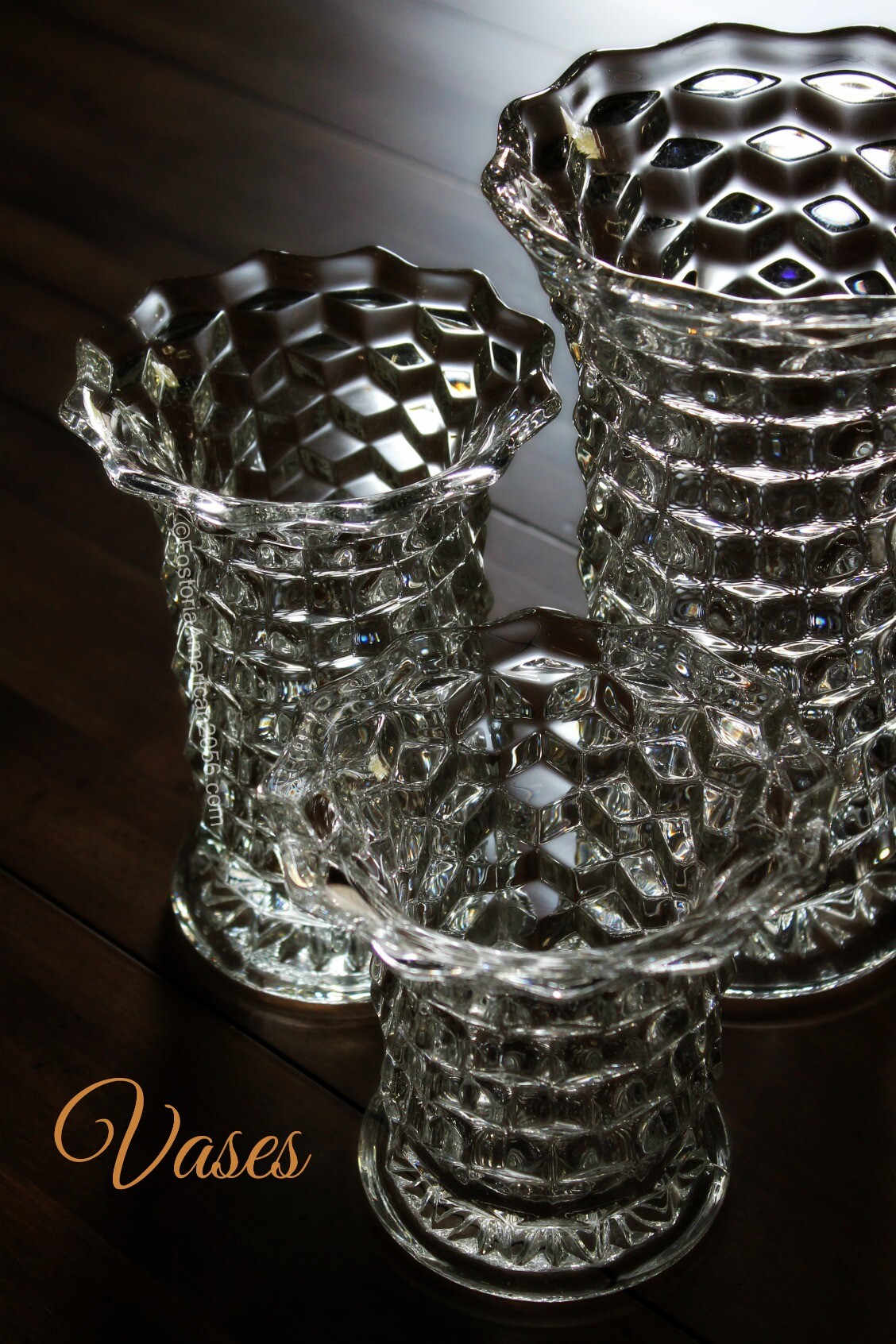 With regards to photos, illustrations will be shown when I have not personally taken a picture of a particular piece. My descriptions are based from official Fostoria documents, and my own personal research and observations. All dimensions are approximate, as each item was finished by hand.
***A rare item not currently shown below is the 10″ Bagged Vase.
If you are interested in purchasing similar Fostoria American items, please click the following sponsored link for available Vases on eBay.