Item Number:  #716
Height:  4″
Production Dates:  1940-1958 (Crystal Version)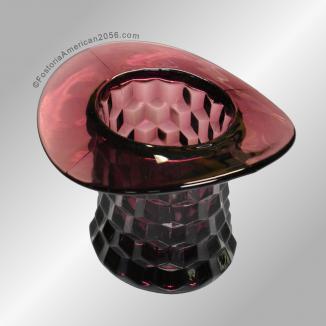 If you are interested in learning more about current availability and pricing for similar items, please click the following sponsored link for available Toppers on eBay.
This item was also produced in a Plum color (see photo on the left).  The Plum version was not shown in catalogs; therefore, exact production dates are not known.  It was made in very limited quantities.