While this website offers a wealth of information on the American 2056 pattern, it is not a glass identification site.  There are many vintage glass identification groups on Facebook, which we encourage people to join if they are unsure what glass pattern they have.  These groups are wonderful for those folks that don't know who produced their glass, nor the pattern name.  This site; however, only pertains to the American pattern – which was produced by Fostoria Glass.
If you know for a fact that you have a Fostoria piece, but don't know the pattern – a good resource book is "Fostoria Its First Fifty Years" by Hazel Marie Weatherman.  This comprehensive book will help you identify which Fostoria pattern you have.  It is a great compilation of blown, pressed, etched, decorated, cut, and carved glassware.
I am dedicated to producing exceptional digital PDF reports on specialized subjects, and for sharing pictures I have personally taken.  I will continue with my research on the American pattern until such time I feel the 2056 line has been accurately documented .  My ultimate goal is to inspire and educate other Fostoria American enthusiasts, and to help preserve the history and craftsmanship of Fostoria Glass Company and it's many talented workers and craftsmen.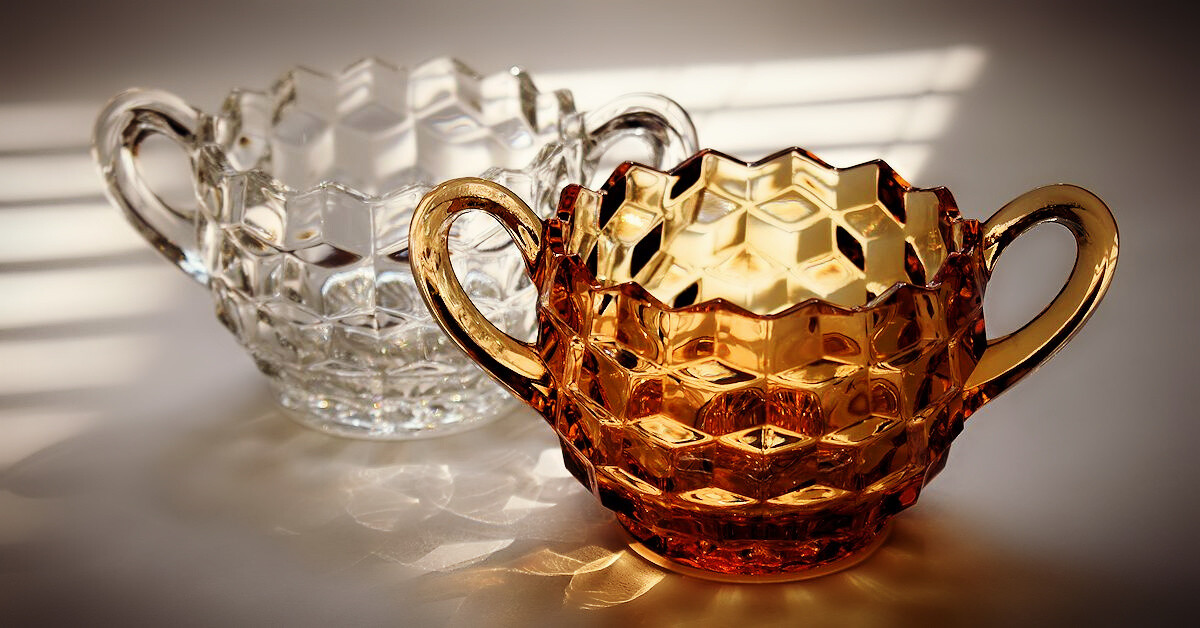 For customer service regarding any PDF Reports on this website, please send an email for assistance.  Thank you.