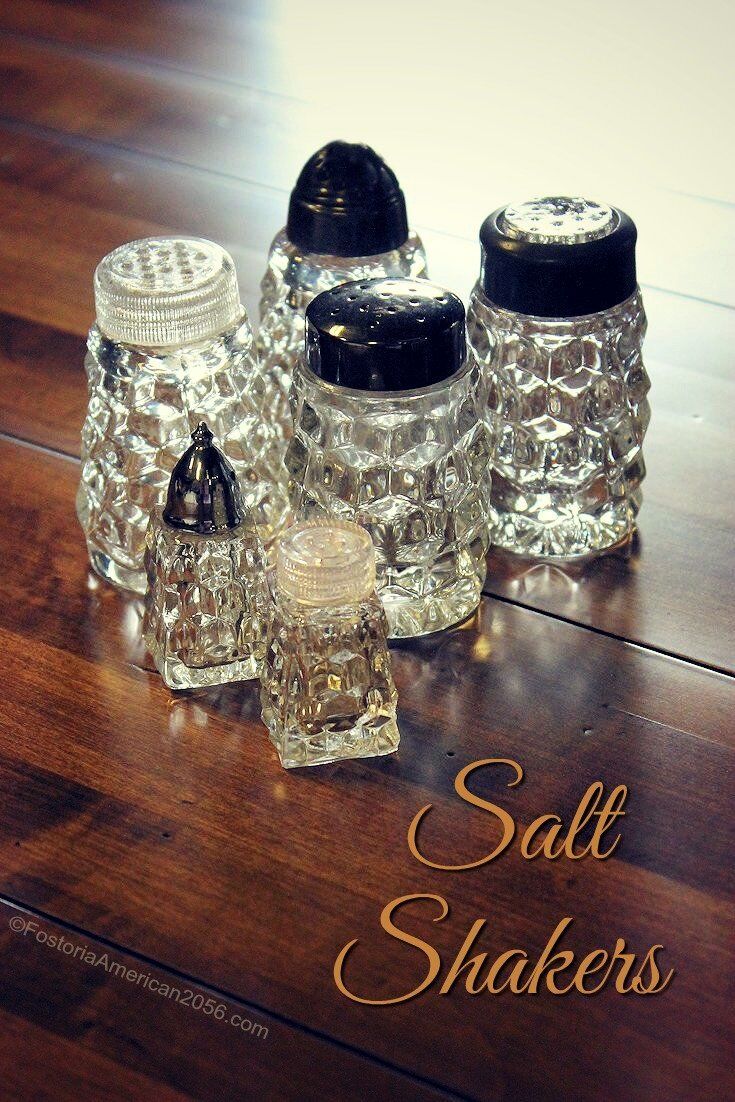 The Fostoria American pattern produced several different types of Salt Shakers & Servers over the years. While there were certainly other types of shakers made (such as a Cheese or Sugar Shaker), this particular Gallery section will display only those shakers and open salt dishes whose main purpose was to serve salt and pepper.
Fostoria also produced Sets that included some of the individual pieces noted below.  Two Condiment Sets were offered – one on a 10″ Oval Tray, and the other on a Clover Leaf Tray.
You might find the following terminology and abbreviations helpful:
F.G.T. = Fostoria Glass Top
H.N.T. = Heavy Nickel Top
H.S.T. = Heavy Silver Top
S.P.T. = Silver Plated Top
"W" Top = Glass Disc with Heavy Nickel Band
If you are interested in purchasing similar Fostoria American items, please click the following sponsored link for available Salt Shakers/Servers on eBay.