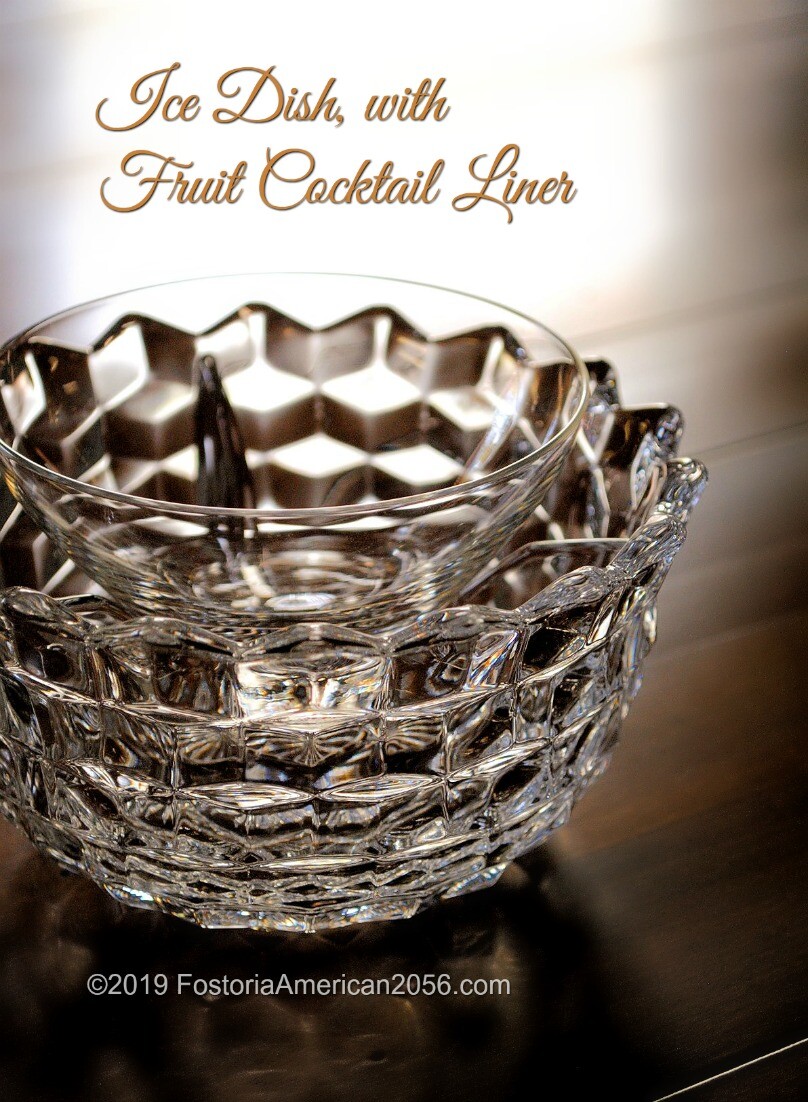 The Ice Dish and Liners category is complete.  Ice Dishes help keep a variety of food and appetizers cold and fresh for hours.  Simply fill the Ice Dish with crushed ice.  The liner nests comfortably inside. 
If you are interested in purchasing similar Fostoria American items, please click the following sponsored link for available Ice Dish and Liners on eBay.
Identification & Reference Books
If you decide to make a purchase through any sponsored link on this website, Amazon will pay me a small commission for it.  (Please refer to the Affiliate Disclosure for more information.)  The commissions earned go towards the expense of running this resource website.  Thank you!