Item Number:  #427
Height:  2¾"
Production Dates:  1940-1958
The Fostoria American Ice Dish is a fascinating piece of glass.  Eating habits have certainly changed since this dish made its debut in 1940; hence, a lot of people today don't even know what it is.  The Ice Dish is considered a dinner accessory piece and is truly the ultimate serving dish!  It will keep a variety of foods chilled – and on ice – as long as the dinner party continues.
The Ice Dish is approximately 2¾" tall, and is about 5¼" in diameter.  It came into production around 1940, and was made through 1958.  With less than twenty years of production life, the Ice Dishes are not rare … yet, they are not plentiful either.  Luckily, most of the ones I have seen while treasure hunting are in very good to excellent shape.  I just don't think this was a piece that got a lot of use, and if it did, it was the Liner that took most of the abuse.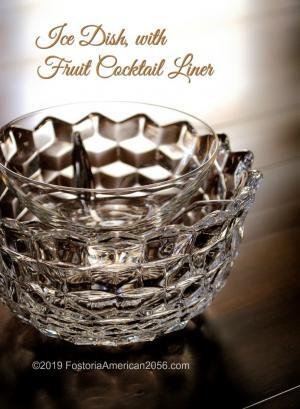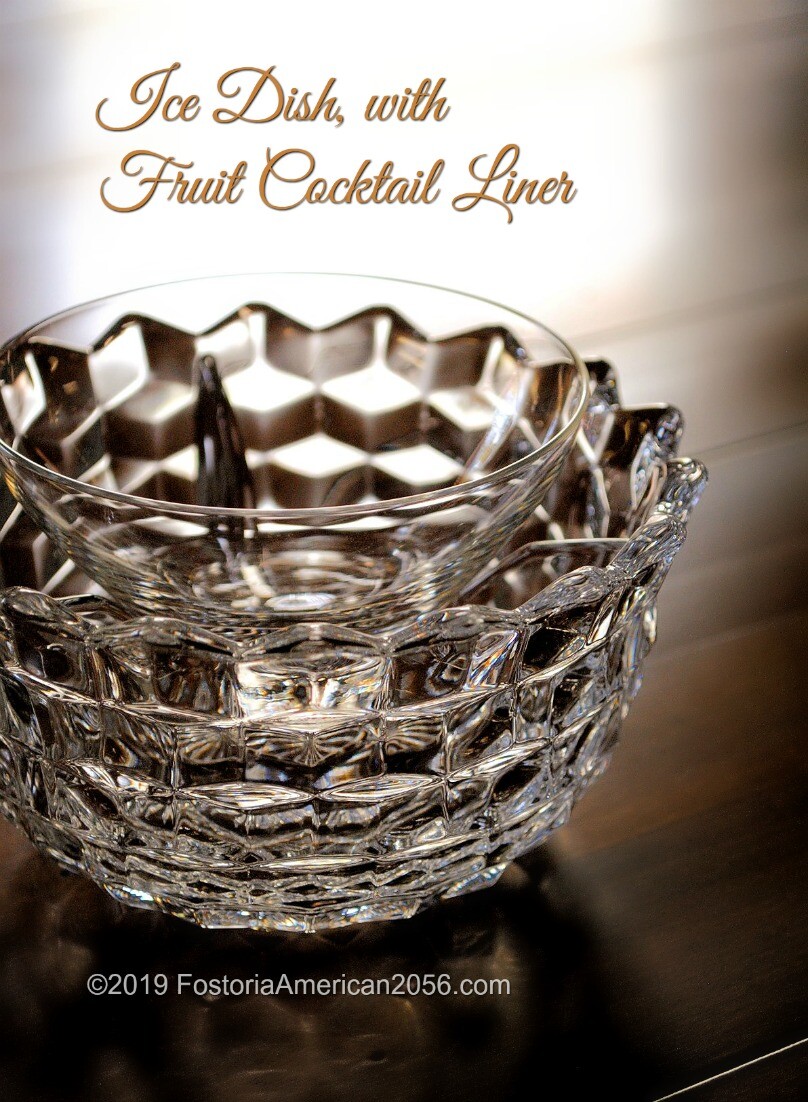 While the Ice Dish is one piece, it has companion pieces (Liners) that are to be used with it.  The dish has three glass dividers evenly spaced and affixed to the inside of the bowl.  These dividers securely hold a variety of liners in place, aided by a recessed area at the bottom of the dish.  Fostoria Glass produced three liners that fit the Ice Dish, which are the following:
Crab Meat Liner, Tomato Juice Liner, and the Fruit Cocktail Liner
The bottom line is that these Ice Dishes help keep a variety of food and appetizers cold and fresh for hours.  Simply fill the Ice Dish with crushed ice.  The liner nests comfortably inside, allowing food to stay cold and fresh.  Refill whenever necessary.
If you would like to learn more about pricing and availability, please click the following sponsored link for available Ice Dishes on eBay.