Item Number:  430
Height:  2¾"
Production Dates:  1940-1958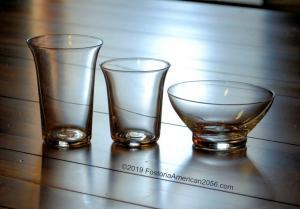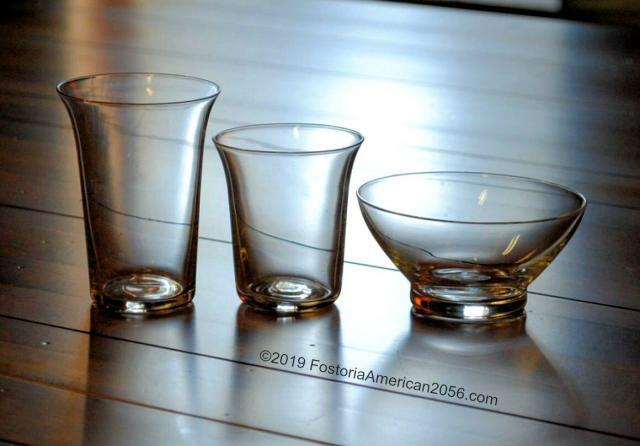 The Fostoria Glass Company produced three different types of Liners that could be used with the 2056 Ice Dish – the Fruit Cocktail Liner, the Crab Meat Liner, and the Tomato Juice Liner.  These inserts (unlike the actual Ice Dish) are "blown" glassware; therefore, they are lighter, thinner, and more fragile than the pressed American pieces.
The Crab Meat Liner (pictured in the center) has a holding capacity of approximately 4 ounces.  It is about 2¾" in height and has the smallest holding capacity of all three liners.  The Tomato Juice Liner is the tallest and the Fruit Cocktail Liner is the shortest – each with a 5 oz. holding capacity.
If you would like to learn more about pricing and availability, please click the following sponsored link for any available Crab Meat Liners on eBay.