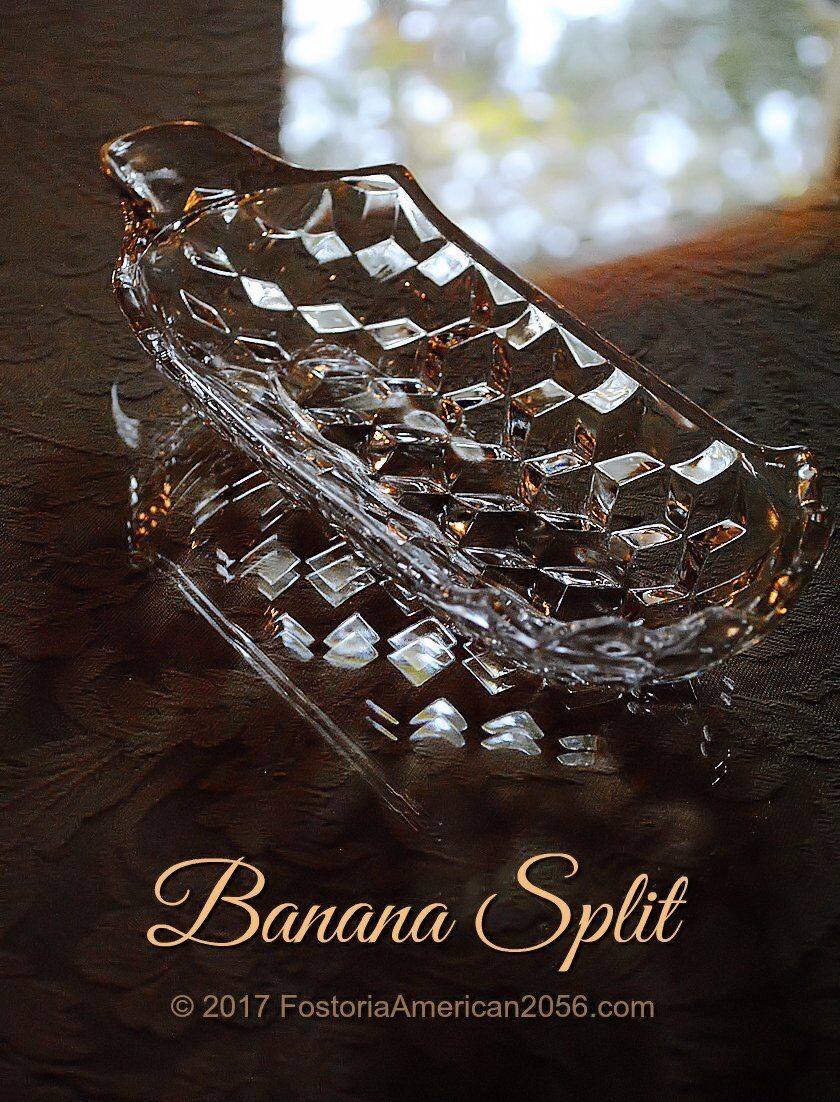 The following are items in the American pattern that I consider to be in the Desserts category.  Obviously there are many pieces that could be used for multiple purposes, such as the Oyster Cocktail or the Handled Sherbet (I have these two pieces listed in the Drinkware section).  There really is no correct way to classify them, as the usage of a particular piece is limited only by the imagination of it's owner.  I classify them to my own personal preference, which you may or may not agree with.
Most of the time the Fostoria Glass Company would simply classify many of the following pieces as "Stemware" – which included both dessert dishes and drinkware.  Personally, I like my categories to be a bit more specific.
If you are looking for Cake Servers, I have these pieces listed in their own category – the Cake Stands | Salvers section of this website.
If you are interested in purchasing similar Fostoria American items, please click the following sponsored link for available Desserts on eBay.