Item Number:  #IC-01
Length:  9″
Introduced:  1915
The Fostoria American Banana Split is a rare dish, indeed.  It was one of the very first pieces introduced in the American line and can be found in their 1915 Catalog Supplement. Fostoria only produced this piece for about a decade, so you won't find many of them on the open market.  When the Banana Split was first produced, you could purchase one for only .65 cents!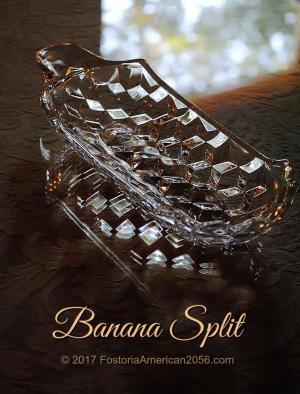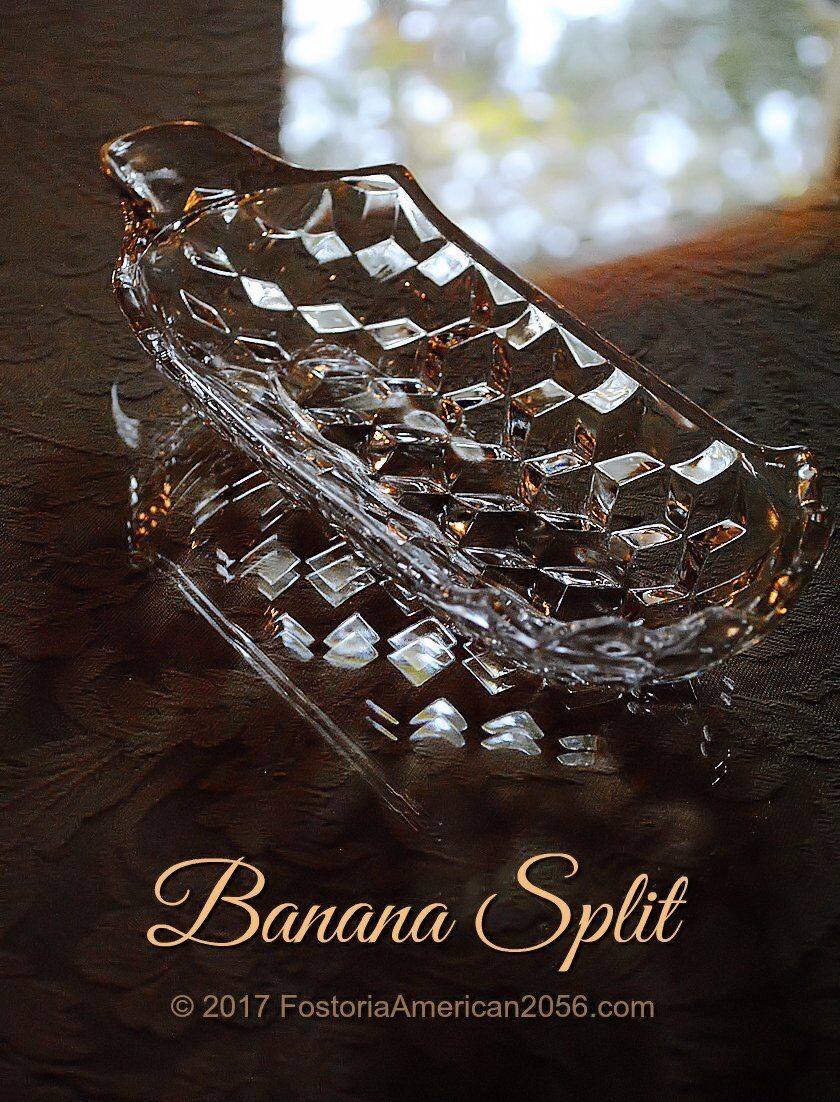 Unlike the majority of pieces in the American pattern, the Banana Split does not have any mould seams.  The approximate length of the piece is 9″ and the width is about 3½".  The bottom of the Banana Split is not a flat piece of glass, so the cubes rest upon whatever surface it is placed.  The cubes are more rounded in this area, and bottom wear is expected if used over the years.  The inside bowl, and the handle, are key points to check upon if thinking of purchasing.  When previewing this item in person, I seem to find more nicks to the Banana Split's handle and top rim than to any other areas.
Today, the Banana Split usually sells upwards of hundreds of dollars!  At the last glass show I attended this year, the asking price varied greatly from dealer to dealer.  Treasures can be found; however, and people have found them at thrift shops, antique shops, and estate sales at bargain prices.  If you do find a Banana Split under similar circumstances, consider yourself very lucky! They are a rare find, and an exceptional and beautiful piece in the American line.
If you are interested in learning more about current availability and pricing, please click the following sponsored link for available Banana Splits on eBay.