Item Number:  P-06
Diameter:  5½″
Production Dates:  1916-1927 and 1932-1944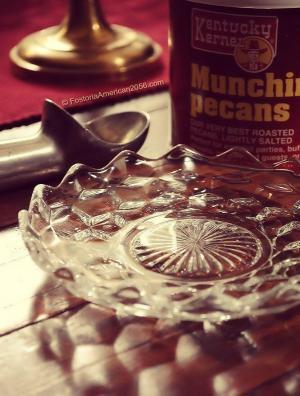 The Fostoria American Ice Cream dish is known by a couple of different names.  When first introduced, Fostoria described it as the Ice Cream Tray and/or an Ice Cream Saucer.  Later in production years, it was simply described as the Ice Cream dish.
The Ice Cream dish is approximately 5½" in diameter.  Remember, these dishes were handmade – so some size variation is to be expected. The outer rims are flared upward, creating a nice nesting spot for delicious ice cream (or some other tempting dessert).
If you are interested in learning more about current availability and pricing, please click the following sponsored link for available Ice Creams on eBay.