The Whitehall and/or American Whitehall pieces were not produced by the Fostoria Glass Company.  The different Whitehall patterns seem to be a topic of much confusion, and it is easy to understand why.  Since I have received so many requests for help on this subject, I have published a very thorough report on the differences between the Whitehall lines and the Fostoria American pattern.
The Whitehall pattern was produced first; originally produced by the Colony Glass Company.  Years later, when Lancaster Colony (parent company) purchased Fostoria Glass, a significant number of original Fostoria moulds were merged into the original Whitehall pattern.  It was at this time that the Whitehall line was changed to American Whitehall.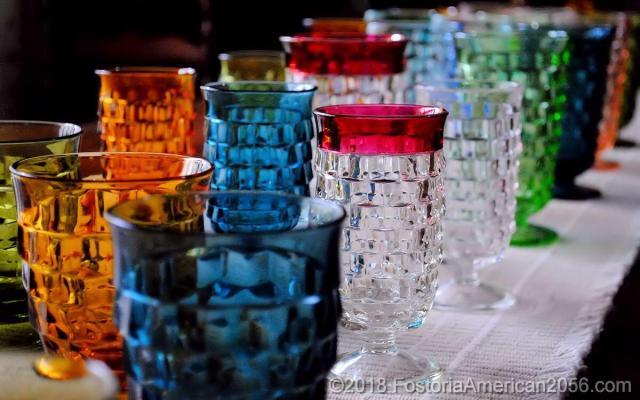 The Whitehall and/or American Whitehall pattern produced many lovely pieces in a variety of colors.  Their items not only came in Crystal, but were also produced in Olive, Gold, Riviera Blue, Ruby, Evergreen, Blue, Teal, Cobalt, Peach, etc.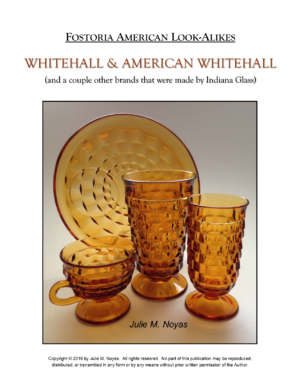 This is a wonderful collection of dishes to use every day, and are very durable. When you don't want to risk breaking a beloved piece of genuine Fostoria, the vintage Look-Alikes will come in very handy.
If you are interested in learning more about current availability and pricing of Whitehall and/or American Whitehall pieces, please click the following sponsored link for available items on eBay.