Item Number:  #100
Height:  2½″
Production Dates:  1934-1973
Fostoria American produced drinkware pieces that were perfect for setting up a beverage center. From Ice Buckets to Decanters, they really did not leave any stone unturned if you wanted to serve cocktails in style.  The Whiskey cup is diminutive in size and looks much like a "shot glass".  The piece was first introduced in the Fostoria American line around 1934.
The Whiskey cup has three mould seams, and the height is approximately 2½". Each cup holds approximately 2 ounces.  It looks very similar to the Fostoria American Old-Fashioned Cocktail; however, the Whiskey is smaller in scale.  The Old-Fashioned Cocktail holds about 6 oz. and is almost 3½" tall.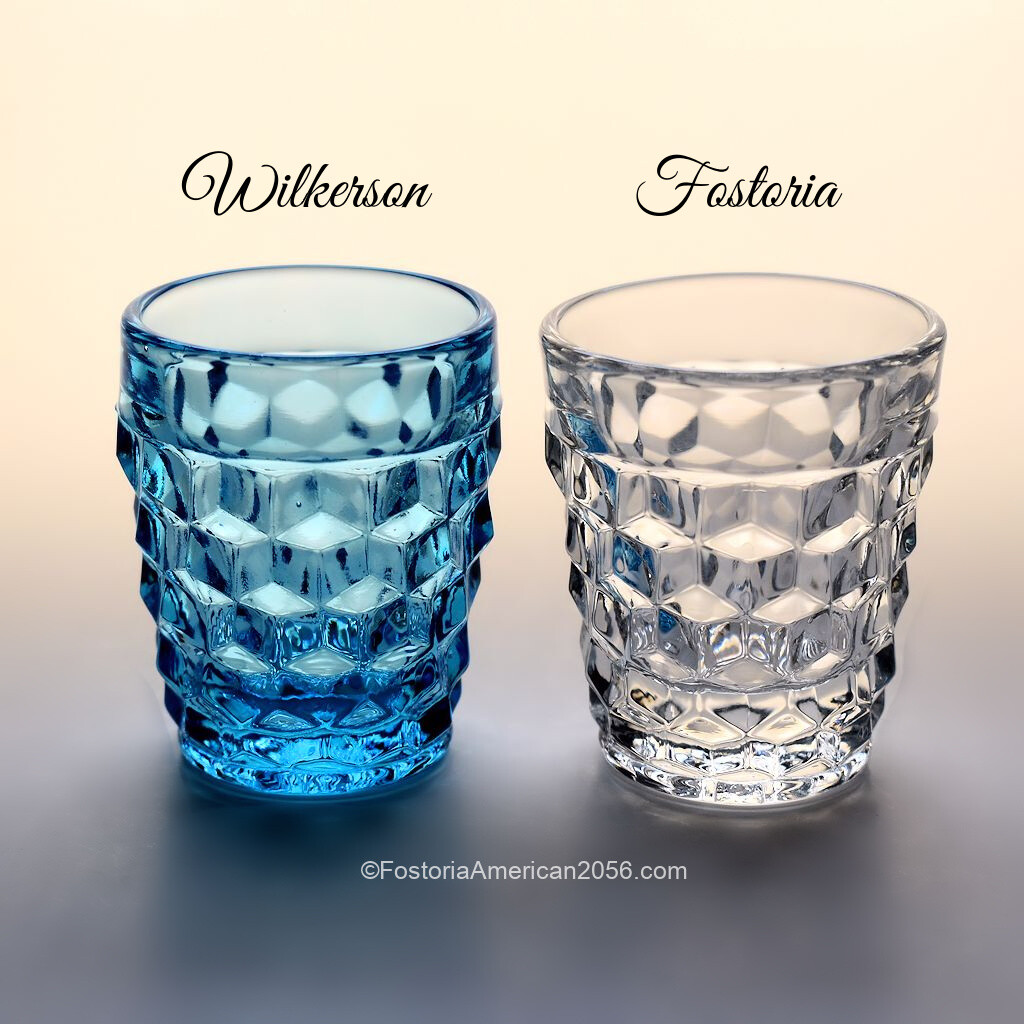 When the Fostoria Glass Co. closed down, many of their moulds were purchased by other glass companies.  Wilkerson Glass did produce a small amount of Whiskeys in different colors, from the original American mould.  For a visual comparison between the two, please see the photo.
Wilkerson Glass did not mark or identify all of their products; however, some of the newer pieces are easy to identify.  These items will have an initialized logo on the bottom of their piece – a "W" flanked on both sides by the letter "F" (stands for Fred Wilkerson – both father and son).
If you are interested in purchasing similar items, please click the following sponsored link for available Whiskey glasses on eBay.