Item Number:  687
Height:  2½″
Production Dates:  1915-1982 (Crystal Only)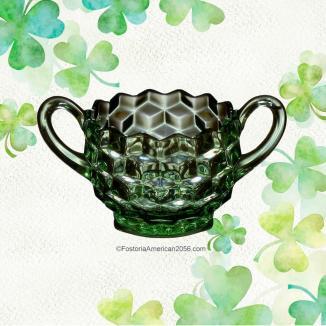 This item also had a very limited production in Green, mid-1920s only.  With a short life span, they are usually much harder to find than their crystal counterparts.
If you are interested in purchasing similar Fostoria American items, please click the following sponsored link for available Sugars on eBay.