Fostoria Glass made a large variety of Nappy dishes in the American pattern.  They made flared, deep, shallow, handled, and regular nappies; hence, they offered a wide assortment to choose from.  In this post, our focus is just on the documented  "Flared Nappy" dishes produced in clear crystal.  There are a total of six different items, ranging from 4¾" to 10″ in diameter.
4¾" Flared (Fruit) Nappy – Item 421
6½" Flared Nappy – Item FN-06
7¼" Flared Nappy – Item FN-07
8¼" Flared Nappy – Item FN-08
9¼" Flared Nappy – Item FN-09
10″ Flared Nappy – Item FN-10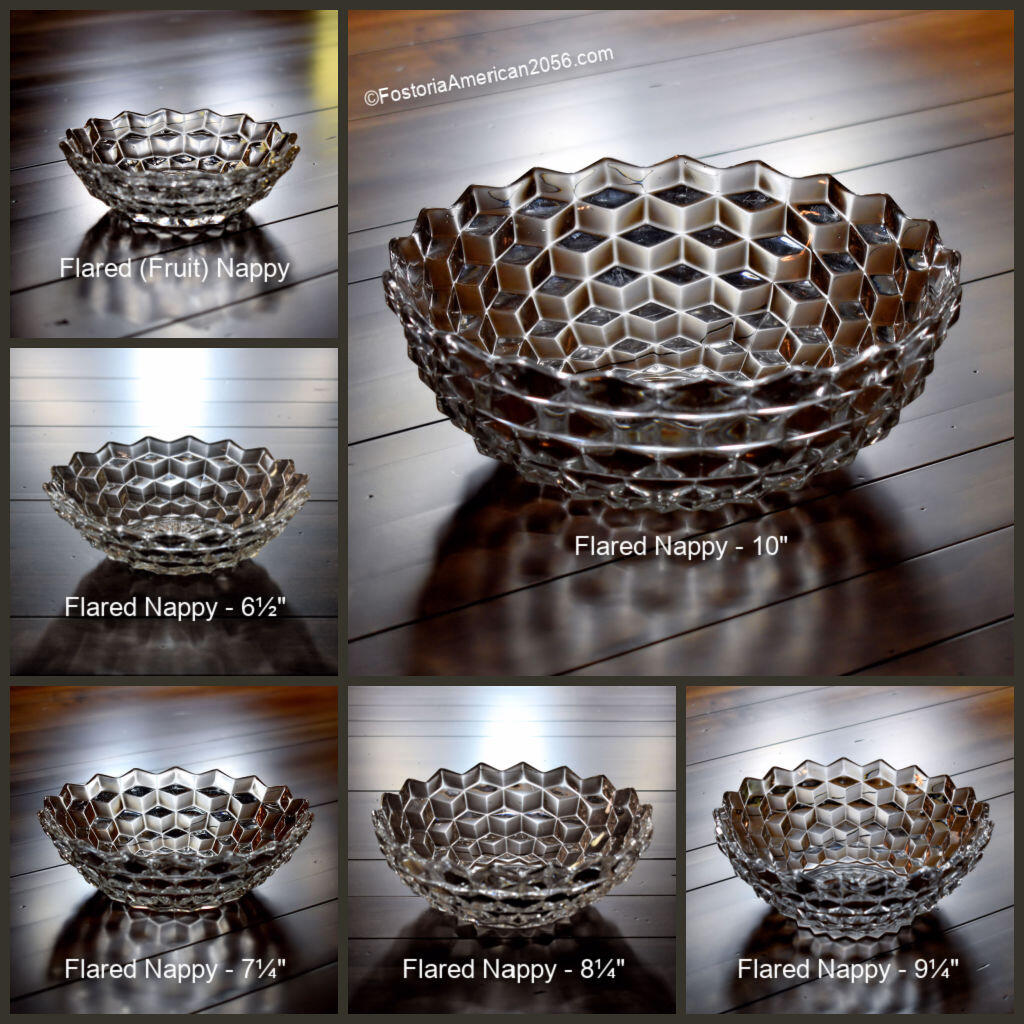 All of the Flared Nappies mentioned above were introduced in 1915; however, the majority of them were only produced through 1928.  The smaller 4¾" Flared (Fruit) Nappy was the only piece to survive through 1982.  The flared nappies were made from the regular or deep nappy moulds and then flared out to the various sizes.  Since these pieces were finished by hand, the sizes are approximate.  The level of flaring that was applied by the craftsman will determine its final measurements. If you are interested in purchasing similar nappies, please click the following sponsored link for available Flared Nappies on eBay.