Item Number:  669
Diameter:  5"
Production Dates:  1938-1958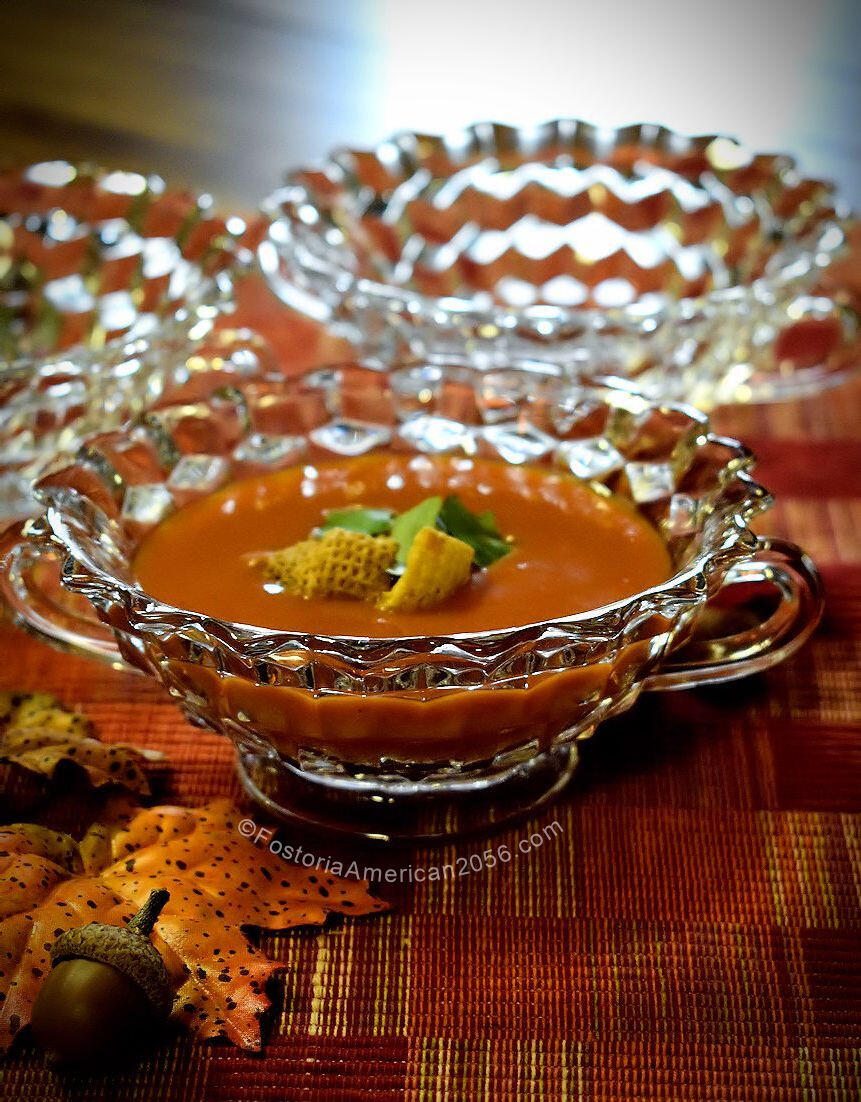 The Cream Soup is one of the most elegant pieces of the American 2056 line.  It has an outward flowing shape, with a graceful handle placed on each side.  The actual bowl diameter is approximately 5″, and it stands about 2¼" high.  While this piece is beautiful enough to be served solo, it is often seen paired with the Cream Soup Plate.
When the two pieces are used together, they make for a beautiful presentation.  There are two variations of the Cream Soup Plate, and both versions aid in keeping the Cream Soup stationary.  The center of the plates will either have a raised retainer ring, or a slight depression in which to hold the Cream Soup.
Ina Garten has published a book full of delicious recipes for comfort food – including a Creamy Tomato Bisque, which is perfect to serve in these bowls.  Her recipe book is called "Modern Comfort Food: A Barefoot Contessa Cookbook".  Bright and colorful soups look so beautiful in these dishes, deliciously enhanced by the clear crystal that holds them.
If you are interested in learning more about current availability and pricing for similar Cream Soups, please click the following sponsored link for available Cream Soups on eBay.