Description:  4-Division Relish
Item Number:  #624
Length:  9″
Production Dates:  1939-1970
The 4-Division Relish is technically classified as a relish and/or buffet dish.  It is a beautiful serving piece, with four divided compartments.  Serrated edges encase the complete top rim of the piece.  While it might look dainty and feminine in appearance, it is quite substantial for its size – with a weight of approximately two pounds.
The 4-Division Relish was produced from approximately 1939 through 1970.  It is about 9″ in length and 6½" in width – measured from one outer edge to the other.  A variety of food items are easily served from this beautiful dish – from celery sticks to an assortment of veggies, olives, crackers and more!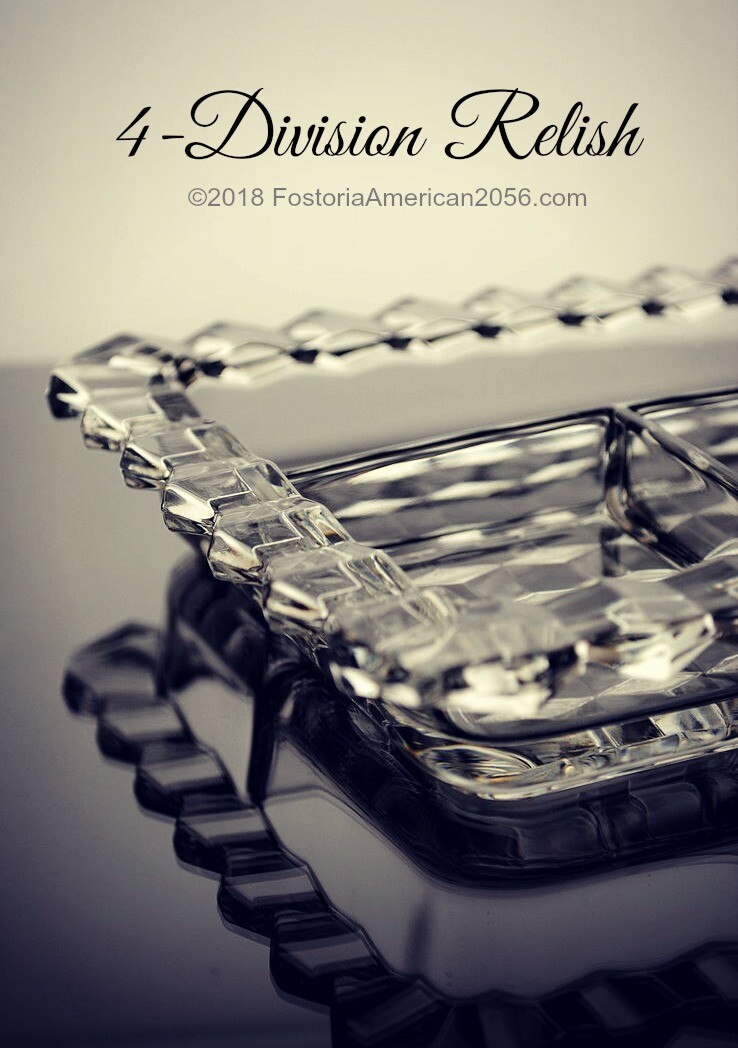 There are not many pieces in the American line that display this particular type of edging.  You can find it on the small Square Ash Tray and in the handle design of a few of the American trays.  The most common type of damage found with this piece is to the protruding edge, so proper care should be taken when storing.
For current availability and pricing, please click the following sponsored link for available Relish Trays on eBay.