This is the Fostoria American 3-Toed Bowl.  Many people refer to this piece as a fruit bowl; however, it has many other uses.   Use your imagination, as just about anything can be served in it. The Fostoria Glass Company frequently showcased this bowl as a floral centerpiece for the table, which was quite beautiful.  It is a very versatile dish to have in your collection.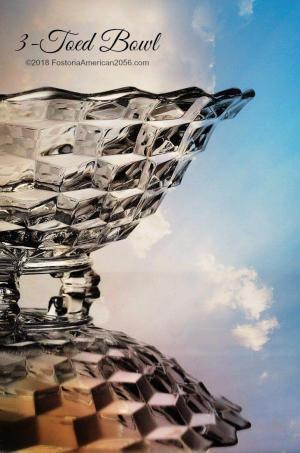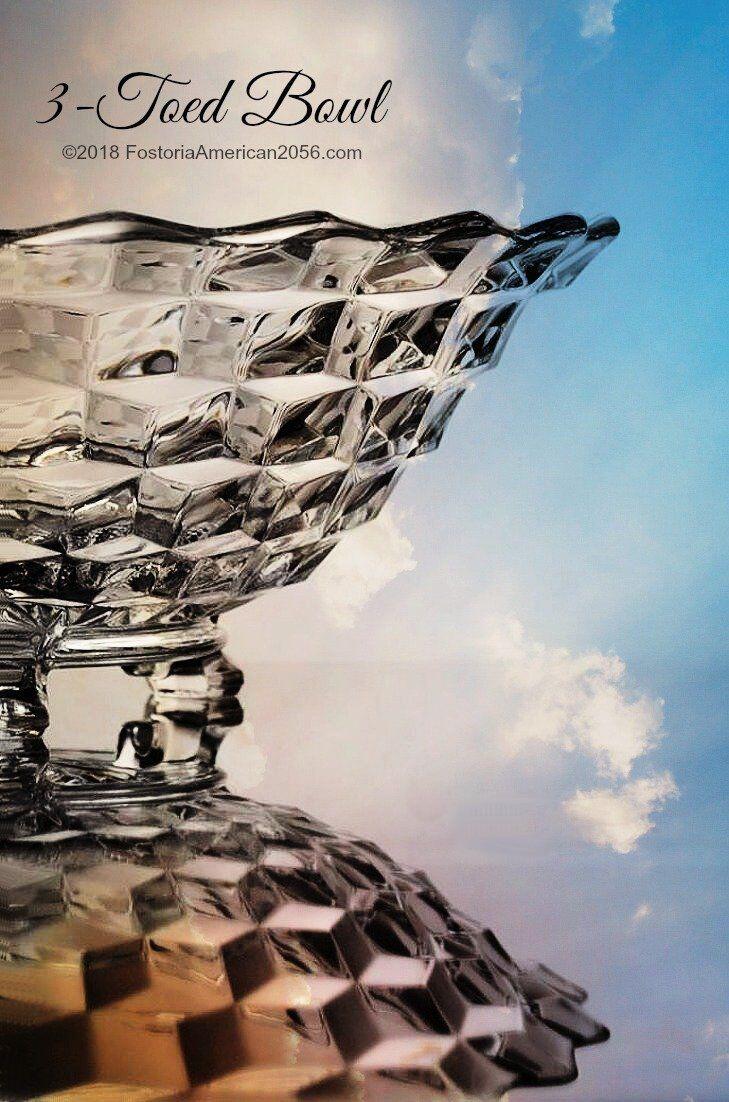 The 3-Toed Bowl was extremely popular, and therefore, it has many look-alikes and/or reproductions. Because it had a long production life with Fostoria, and with all the reproductions that were since made, this is a piece that is still rather easy to find in the aftermarket.  Fostoria started producing this bowl in 1937, and it remained in their line until the Fostoria glass factory closed.  When Fostoria was bought out by Lancaster Colony, they then had the bowl reproduced at Dalzell Viking Glass.
The 3-Toed Bowl, and its proper name, can be somewhat confusing.  Over the years, it was made in three variations:  unfooted, without lugs – unfooted, with lugs – and footed, with lugs.  Many people today call all 3-Toed Bowls footed, which is incorrect.  All the bowls will have toes; however, only one variation will have a foot.  I have received so many requests for information on this subject that I wrote a brief report on it, titled "What's the Difference between Footed and Unfooted 3-Toed Bowls?"  It is located in the Premium Section of this website, and should prove to be very helpful for those that might need assistance in determining what variation of the 3-Toed Bowl they own.
If you are interested in learning more about current inventory and pricing for this piece, please click the following sponsored link for available 3-Toed Bowls on eBay.