Description:  5 oz. Sherbet
Approximate Height:  3¼"
Pattern:  Whitehall
Colors:  Clear Crystal, Gold, Amber, Olive, Riviera Blue, Ruby Flashed Rim
Measurements are approximate and might vary due to mould changes or quality of craftsmanship over the years. The same is true for colors.  Gold colors, for example, were produced for many years; however, their hues can range from light gold to a darker amber color.
Two variations were made over the years.  The one on the left has a regular rim, whereas the one on the right is more flared.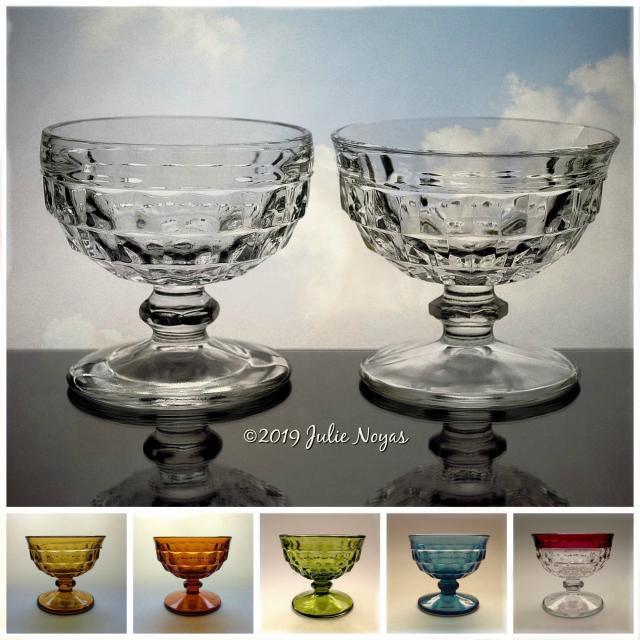 If you are interested in learning more about current availability and pricing, please click the following sponsored link for available Sherbets on eBay.