Item Number:  715
Height:  3″
Production Dates:  1939-1958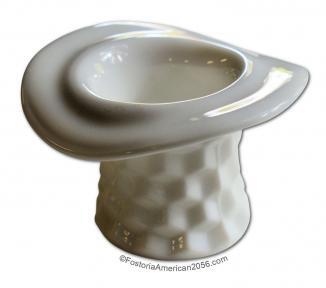 All of the Toppers in the American line were also offered in White Milk Glass.  Each of the Milk Glass Toppers had different production dates; however, the 3″ Topper was produced from 1954-1965.  This particular sized Topper was very popular, and it had the longest production life during the Milk Glass years.
If you are interested in learning more about current availability and pricing for similar items, please click the following sponsored link for available Toppers on eBay.