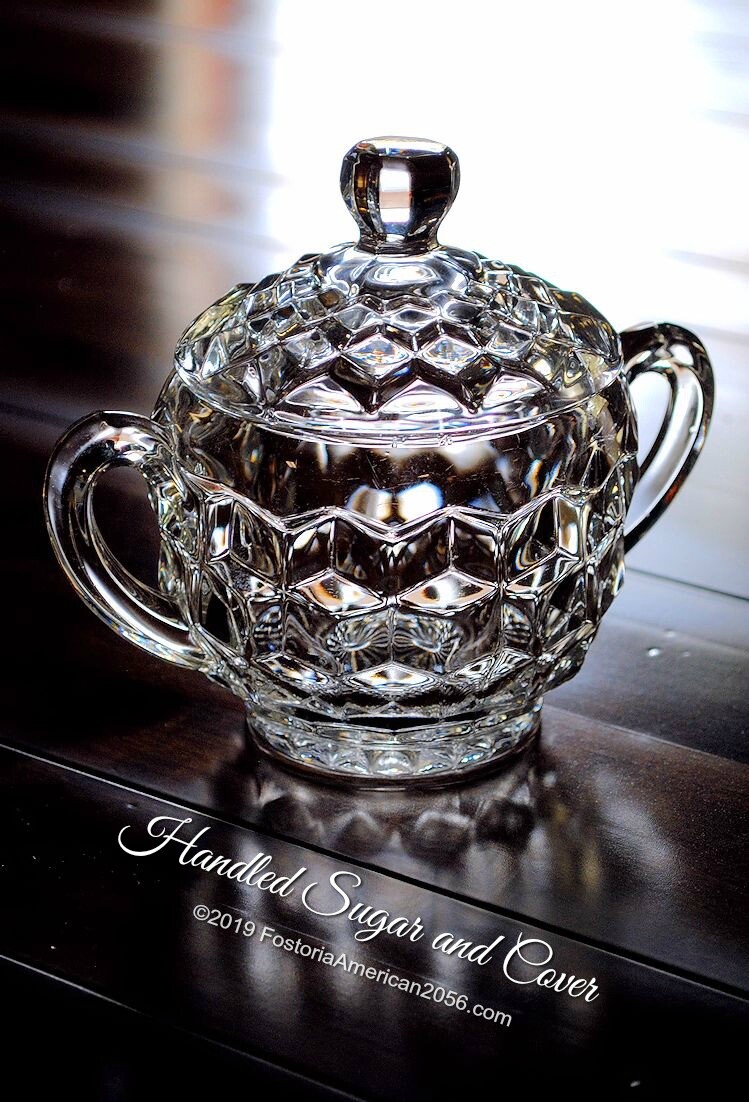 Two sets of Cream and Sugars were produced throughout the years, with the Individual Cream and Sugar Set being produced first.  In fact, it is one of the original items that debuted in the 1915 launch of the Fostoria American pattern. The Tea Cream and Sugar Set, including the Tray, was introduced several years later.
Fostoria made several pitchers and covered serving and/or sugar containers – one of such is the Large Cream Pitcher.  Another example of a covered sugar container would be the Handled Sugar and Cover. 
If you are interested in purchasing similar Fostoria American items, please click the following sponsored link for available Cream and Sugars on eBay.