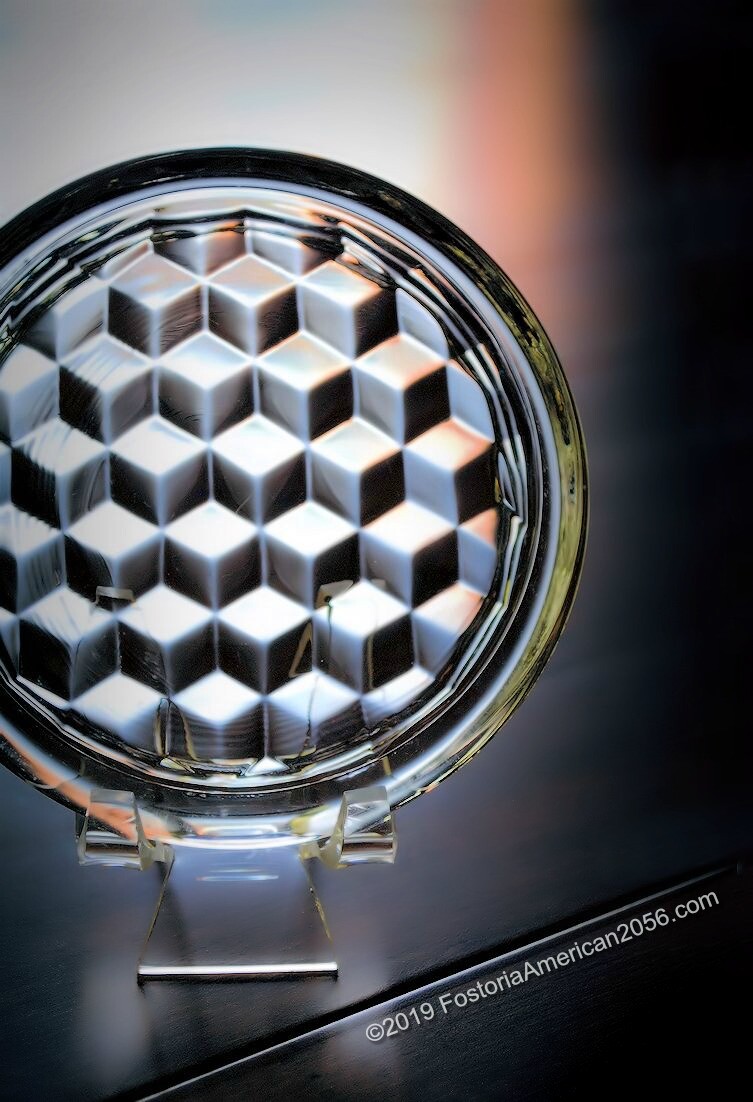 The Coasters category is complete.  Fostoria Glass Company made three different Coasters in their American pattern.  If you are interested in purchasing similar Fostoria American items, please click the following sponsored link for available Coasters on eBay.
It is important to note that Fostoria Glass had a giftware line that was made out of lead crystal.  These items were not part of the American pattern – Line #2056.  The giftware line included different Coasters, and they were marketed as "American Lead Crystal".
The confusion is that some people think the word "American" is referring to the pattern; it is not.  It is simply stating that these pieces were American lead crystal, meeting international standards.  Different standards were applied to different countries.  Therefore, you will often see some of these lead crystal coasters in your online search results – especially if you include the term "American".