Item Number:  726
Width:  10″
Production Dates:  1948-1973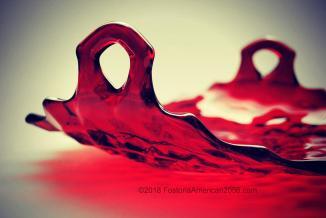 The Handled Muffin Tray was also produced in a beautiful Ruby color.  The Ruby items were produced from the 1980s through the late 1990s.
If you are interested in learning more about current availability and pricing for this piece, please click the following sponsored link for available Handled Muffin Trays on eBay.