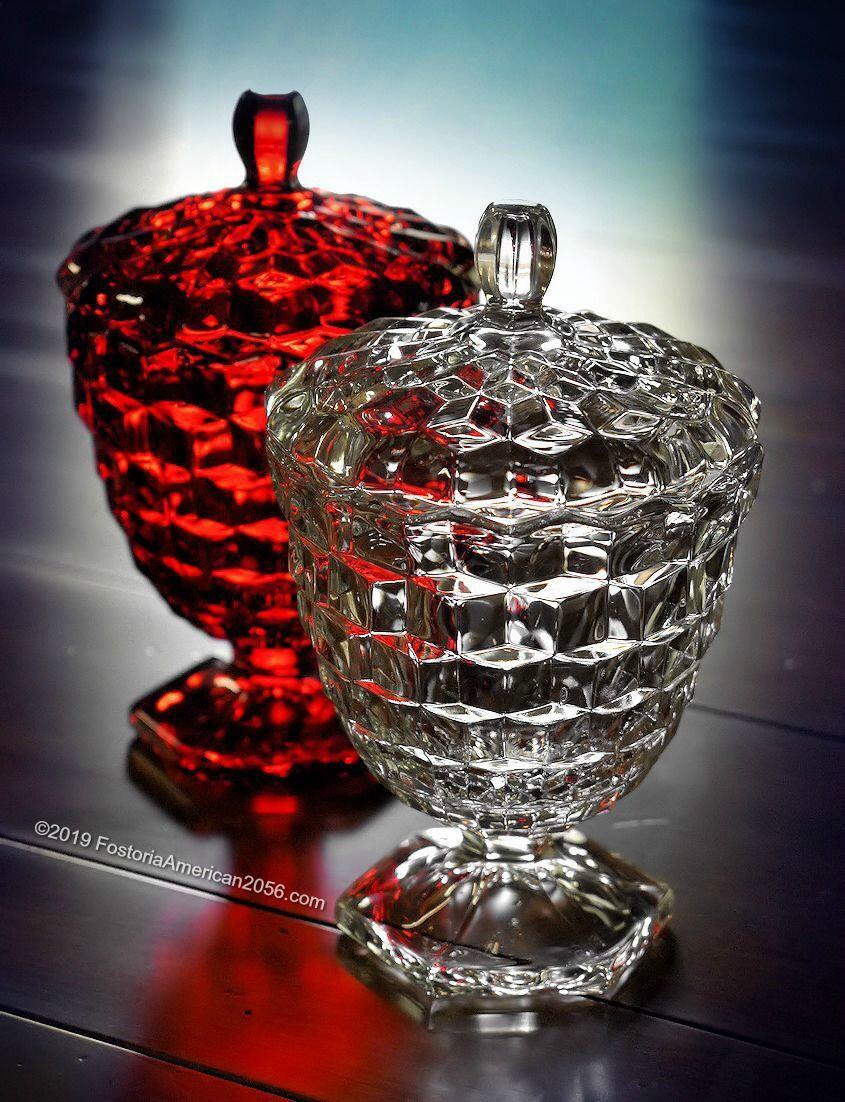 The Fostoria Glass Company made several different Candy Dishes in their American pattern.  Most of these items will have a cover (or lid); however, that's not always the case.  It is possible to find some of these treasures referenced in other categories as well.  For example, the Candy Tray is listed in two categories, simply because it was called a "tray" and a "candy" dish.
Each item has their own unique ID number.  This makes it helpful for identification purposes, and also when researching a specific item. Please realize that the items featured in this gallery are reflective of how Fostoria Glass originally described and/or classified them.  Obviously, there are many other dishes in the American line that you can use to serve candy.
If you are interested in purchasing similar Fostoria American items, please click the following sponsored link for available Candy Dishes on eBay.